 Latest News
The Golf Trust
We are very excited to be partnering with The Golf Trust again this year. We will be delivering golf sessions to Key Stage 2 children after October half term, in local primary schools across the borough, with a professional golf coach and our Elms coaches.
Children will learn the fundamentals through SNAG golf (start new at golf), learning how to putt, pitch and launch.
The Golf Trusts three main objectives include removing barriers, promoting golf and engaging people.
This programme is a great way for those children to try out and learn more about golf, especially for those that have never played it before.
If you would like more information regarding these sessions for your school, please call us on 0208 954 8787.
Employee of the Month – September 2017
Well done to Ryan Ansell – Employee of the Month for September!!
Ryan is always looking to go the extra mile and always gives 100%. He has received great feedback from his schools and his weekend tennis groups and is a real valued member of the team.
Congratulations Ryan!!


ESS

Leaderboard – Winners
Congratulations to all the children who won prizes through our ESS leaderboard for the 2016-17 academic year.
Our first-place winner, Shayen Versani, won a cash prize, a year's free coaching, a trophy and certificate achievement for his school and a stadium tour of his choice. Second and third places went to Joshua Lewin and Ishan Versani.
There were also certificates and prizes for fourth to twentieth place.
Our ESS leader board is a unique and motivating programme for all children that participate in our breakfast and after school clubs.
At the end of each coaching session, every child receives marks out of 10. This mark will determine his/her points for that week e.g. Week 1 – score 8 = 800 points. Points accumulate over the year and at the end of the year, these points determine your child's place in the ESS National Championship table.
Our September–December 2017 competition is already underway!
Please click here for more details.
Don't miss out on the early bird for October Half Term!
It's not long to go now until the October Half Term and we have lots of camps in store at many different venues to keep your children nice and active.
All equipment is provided to deliver state of the art sessions, including football, basketball, dodgeball and tennis. There is a great choice of activities throughout the day.
We not only emphasise teaching sport skills but also social skills, encouraging all the children to be widely involved in all the different games and activities.
Book for half a day, a whole day or a whole week! We offer lots of different options to meet the needs of busy parents!
Early bird ends Friday 29th September so don't miss out!
Please Click here to see all the camps running this October half term.
Welcoming our New Apprentices
This academic year, we welcome another group of young apprentices on to our renowned apprenticeship programme, run in partnership with accredited training provider SCL.
This term alone, we have employed fifteen young adults who will gain professional training from our team of experienced senior coaches as well as earning a salary and gaining a BTEC Level 2 or 3 in primary school sport with SCL.
To date, we have had over sixteen apprentices follow on to full time work who are now coaching in their own schools and extended day clubs.
Our aim is to train and develop these young adults and help them to build a successful career in coaching and primary school sport.
Latest News on School Sport Premium
This 2017/2018 academic year, the Government will be funding schools with 17 or more eligible pupils £16,000 plus an additional £10 per child.
The School Sport Premium is a great way for all schools to utilise this government funding solely for sport and to encourage physical activity and healthy well-being.
Options for schools to spend the premium include developing or adding to the PE and sport activities that the school already offers, delivering new sports such as flag football or SNAG golf, running inter house competitions and delivering CPD sessions for teachers.
Today, nearly a third of children aged 2 – 15 are overweight or obese and younger children are becoming obese at earlier ages. This term, we are teaching PE through the sports premium to 117 schools and over 16,000 students. All students receive 60 minutes' worth of PE per week as well as organised lunch time and extended day clubs. We are helping to schools to reach their target of 30 minutes per day of physical activity with the remaining 30 minutes supported by parents and carers outside of school time in align with the Government's Obesity Plan.
Please Click here for more information about the School Sports Premium
If you would like to organise a free consultation with our Head of Operations please call us on 020 854 8787
September Breakfast and After School Clubs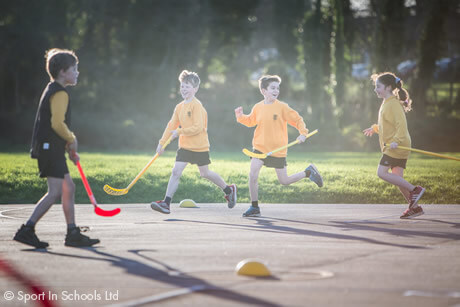 Our breakfast and after school clubs all kicked off this week and this term they range from football and gymnastics to golf!
All of our sessions are inclusive and follow a set structure – a thorough yet engaging warm up, drills that focus on that week's lesson theme and match play – putting in to practice all of the key teaching points learnt throughout the lesson.
Each week is a progressive flow of the key skills taught, with each of our qualified coaches using state of the art equipment to get the very best out of every child.
Sessions are fun, safe and ensure that every single child can participate.
Additionally, from this term, all of our clubs will be using a brand new, innovative, programme 'Ultimate Player' – coaches score all players individually, based on the skills taught during the session. Every child can then track their own progress online and receive their awards from the coach through their own personalised stats page.
Click here to book or check what clubs are running this term at your school. Alternatively call the office on 020 8954 8787.
Remember, course places are limited and are allocated on a first come first served basis – so don't miss out on this terms fun!