Autumn Term 2016 News
Employee of the Month – December 2016
Congratulations to Mark Moura, our 'Employee of the Month' for December.
Mark constantly gives 100%, has a wonderful work ethic and is always willing to go the extra mile. We have received first class feedback on Mark from schools – proving him to be a valued member of our team. Well done Mark.
Employee of the Month – November 2016
Congratulations to Mitchell Head, our 'Employee of the Month' for November.
Mitchell has always been a pleasure to work with, nothing and nowhere is too much trouble. He is always willing to help in our hour of need and most importantly, he is loved by all the Schools he works in.
Sterling work Mr Head, keep it up.
November 2016
The Elms Inter-Primary School Football Tournaments
Autumn Term – Brent/Ealing Tournament
This term, the football tournament was for the schools within the boroughs of Ealing and Brent – and took place at Goals Alperton on Friday 4th November.
12 teams battled through the rain and despite the conditions there were goals galore with some spectacular individual efforts.
A day which could not be ruined by weather ended in a showcase final between Wykeham and St Vincent's – with Wykeham winning 8-4 – the first winners of The Elms Brent/Ealing Football Tournament.
The Spring 2017 tournament will be for schools within the borough of Waltham Forest. If you would like further information click here
---
October 2016
October Employee of the Month – Jack Mays
Congratulations to Jack Mays, our 'Employee of the Month' for October.
Jack always puts 110% effort into all of his coaching sessions and really gets the best out of the children. He is hardworking, dedicated and has risen from apprentice to established coach in a very short period of time.
We have received numerous glowing reports on Jack and are proud to have him on our team.
Well done Jack!
---
October 2016
The Elms & Maccabi GB – New Partnership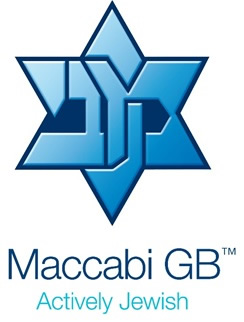 The Elms Sport in Schools and Maccabi GB are delighted to announce a new partnership between the two organisations.
Barbara Moss, CEO of The Elms Group Ltd said: "We are delighted to be Maccabi GB's chosen partner in the extensive delivery of first-class sports tuition to our Jewish Schools. MGB represents all that is superb in Jewish sport and social standing and we are extremely proud to be working with this fantastic organisation.
"We share the same ethos as Maccabi GB – All Jewish children deserve, and should expect, the highest quality of sports provision within their schools, fostering not only a great love of physical activity but developing the social skills and lifetime friendships that arise from sports participation. We know we shall enjoy an exciting future partnership and look forward to the time when all our Jewish schools belong to our Programme."
Speaking about the partnership, Maccabi GB CEO, Martin Berliner, said, "We are very excited to be partnering with one of the leading school sports providers, who have an excellent reputation of providing an outstanding standard of sports coaching. Maccabi GB has always supplied our Community's Schools with top-quality PE Curriculum and Sports Coaching and this Partnership will enable us to offer the service to a great deal more schools. With the whole country riding high following the Rio 2016 Olympic and upcoming Paralympic Games, now is the perfect time and opportunity for young people to play sport at a higher level of provision."
Please click here for the full story.
---
September Employee of the Month – Matthew Bailey
Our first 'Employee of the Month' for this academic year is Matthew Bailey.
Matthew has not been with us very long but his conscientiousness, dedication, adaptability and hard work has certainly not gone unnoticed – Matthew is great to work with and has very quickly become part of the Elms group making it a stronger coaching team.
Keep up the sterling work Mr Bailey!
---
September 2016
ESS

2015-2016 Leaderboard Winner – Paige Livermore
This has been an unprecedented year for our National Championship, with 12 children from the top 20 all coming from one school in Enfield!
As we are in over 100 schools this is an absolutely incredible achievement!
Congratulations to Paige, she topped our leaderboard on 35,433 points – claiming the top prize of:
£500
1 Year's free Coaching Course
Trophy
Stadium Tour with accompanying adult
Certificate of Achievement for her school
For full details click here